Assess your Legionnaires risk factors and develop a water management plan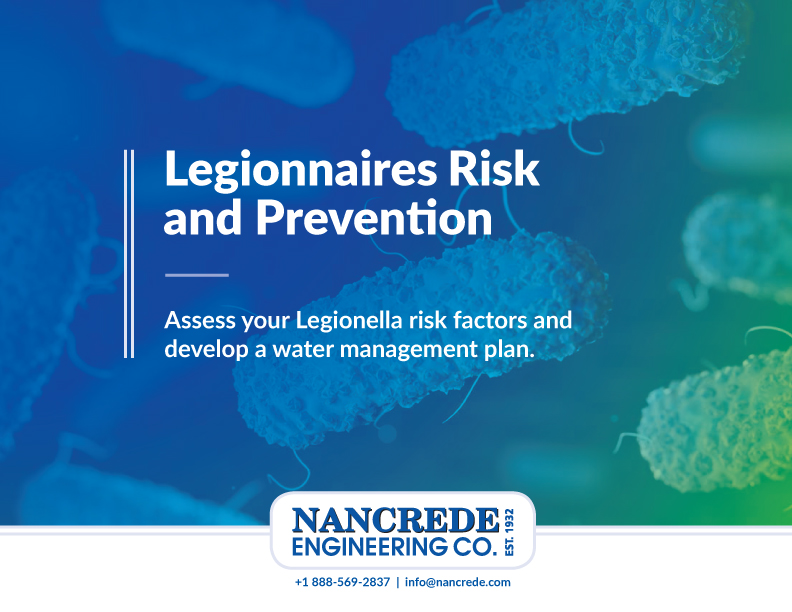 Legionnaires cases are on the rise – up 550% over the last 5 years. 9 out of 10 outbreaks can be prevented by developing a water management plan. Download our free white paper on Legionnaires risk and prevention to learn about:
Legionnaires disease facts
Water conservation vs. water safety with regard to Legionella bacteria
How biofilm helps Legionella proliferate
Legionella risk factors in water
Legionnaires disease risk factors in people
The true cost of not having a water management plan
Legionnaires outbreak prevention
---
"9 out of 10 Legionnaires outbreaks could be prevented with more effective water management""
---
---
Contact Nancrede Engineering for CDC Legionella risk assessment and Legionella testing.