ASHRAE 188 (2015) – Legionella Risk Management for Building Management Systems
On June 26, 2015, American National Standards Institute approved ASHRAE 188-2015, Legionellosis: Risk Management for Building Water Systems.
Overview
The purpose of these standards are the minimum requirements of a Legionellosis Risk Mitigation Program or Water Management Plan.  Building water systems are, in no way, reviewed by ANSI for compliance with these minimum standards.  Instead, compliance with these minimum standards is under the control or concern of Agencies directly involved with assuring building safety known as Authority Having Jurisdiction, or AHJ.  The AHJ for commercial building water systems is OSHA and the AHJ for health care facility water systems is The Joint Commission.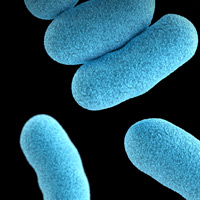 Legionella Risk Assessment: What is Your Risk?
The scope of ASHRAE 188 is the implementation of a risk management plan, or Water Management Program (WMP), for both potable and non-potable (often utility) water systems where mists may contain and transmit Legionella.  It is the job of the Water Management Plan Team to design and implement the WMP.  This team may include any combination of employees, suppliers, and/or risk consultants.  The WMP Team in health care facilities must include senior leader, facilities management and infection control and must have authority to take action.
Learn about our Legionella risk assessments.
What is a Water Management Plan (WMP)?
A Water Management Plan forms a water management team who identifies hazardous conditions, analyses them and takes steps to minimize the growth and spread of Legionella, as well as other waterborne pathogens in building water systems.  Typically, the most activities around the water management program are monitoring or the water, which is usually done daily to weekly.  Actual testing for the Legionella is usually done more on a monthly or quarterly basis but it is up to the water management team. Developing and maintaining a Water Management Plan is a multi-step process that requires continuous review.
The elements of an effective Water Management Plan (WMP) can be seen in more detail with the link prior. Water Management Plans include Forming a Team, Setting Goals, Describing Water Systems, Analyzing Water Systems for Safety and Efficiency, Specifying Control Locations and Critical Limits, Verifying and Validating.  In this instance, validation is testing for Legionella or monitoring of Legionellosis but the team can focus on an array of different pathogens.  A Water Management Program (WMP) is a living program and is truly a continuous cycle of re-evaluation done on a daily, weekly monthly basis.  It is not something that sits on the shelf.
Reduce Risk – Water Management Plan (WMP) Consulting
Need help? For consulting  and services on Water Management Plans and Legionella Control Systems, please contact us at Legionella Control Systems at 888-416-8626 info@legionellacontrolsystems.com
---
Contact Legionella Control Systems for CDC Legionella risk assessment and Legionella testing.