Will Insurance Cover Our Legionella and Legionnaire's Legal Costs?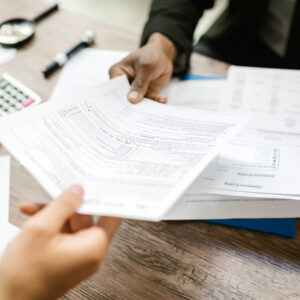 Will your insurance cover your legal costs if your facility, products, or services expose people to Legionella bacteria? This was not a theoretical question for a spa company in North Carolina. Their hot tub display may have exposed the public to Legionella, causing 96 people to be hospitalized and four to die of Legionnaire's disease.
Multiple lawsuits were filed against the company. However, their insurer had an exclusion in the policy: "Insurance does not apply to … bodily injury which would not have occurred, but for the … exposure to any fungi or bacteria on or within a building or structure, including its contents…". Fortunately for the company, the courts found that the possible exposure, which took place at a fair, was covered by an exception to the exclusion. As a result, the courts ruled that the insurance company must defend the spa company in 11 lawsuits.
While we are not attorneys nor providing insurance advice, common sense would suggest this: Given that an insurance company was on the losing end of this court case, you can imagine that other insurers are taking notice. We would not be surprised if insurance companies tighten their exclusions and exceptions so they do not need to cover cases involving Legionella and Legionnaire's disease.
What does this mean for you? It means that if your facility, product, or service is sued for exposing employees or visitors to Legionella, you may be on your own for both the legal costs and the liability. The expenses could add up to hundreds of thousands – or millions – of dollars. Calculate your potential Legionella liability costs with our free calculator.
What can you do to protect your organization? You can shop around for insurance and attempt to find a policy that does not have those exclusions. But that overlooks the more common sense answer: You can proactively develop – and follow – a rigorous water management program that includes a Legionella risk assessment, periodic Legionella testing, and implements Legionella control measures. The benefits of this principle extend beyond simply reducing your financial exposure: you will also protect yourself, your employees, and your visitors from Legionella exposure.
By implementing proactive Legionella control, your costs will be much more predictable. One would imagine that your costs will be much lower than the cost of legal defense. They will certainly be much lower than your liability if you were to not have a water management plan and proactive Legionella control.
Insurance is important and should be utilized by every organization. But don't rely upon that as your sole defense for Legionella. As noted, your insurance policy may not cover Legionella, and even if it does, it is important to proactively protect the health of your employees and visitors by assessing Legionella risk and mitigating Legionella.
If you already have a water management plan, make certain it is robust and up to industry standards. A water management plan is not a "one and done" – it should also be updated periodically to reflect new technologies and current best practices. If you do not have a water management plan or have not updated yours recently, contact our Legionella control experts at Nancrede Engineering. As a truly independent Legionella control company, we can help you proactively protect against Legionella in the most cost-effective way.