Legionnaires' disease and Legionella in Healthcare Facilities and Nursing Homes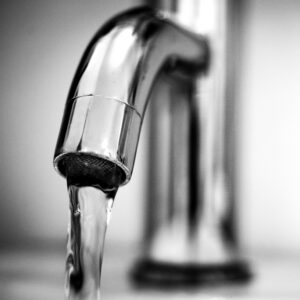 Hospitals and other healthcare facilities are at a higher risk when it comes to Legionnaires' disease cases and outbreaks. It is estimated by the CDC that Legionnaires' disease kills 25% of those who get it from a healthcare facility, higher than the average across all facilities. This includes facilities such as:
Hospitals
Long-term care facilities
Clinics
Nursing homes
In addition, these types of facilities also tend to be at higher risk for Legionnaires' disease and Legionella:
Assisted living facilities
Senior living facilities
Group homes
While Legionnaires' disease and Legionella pose a risk to all facilities, healthcare facilities typically serve the populations at highest risk for Legionnaires' disease. This is because their residents, visitors, and patients include a large population of older people and those who have certain risk factors, such as being a current or former smoker, having a chronic disease, or having a weakened immune system.
Beyond the at-risk population, healthcare facilities may have particularly large and complex water systems. This size and complexity often promotes Legionella growth if the water and HVAC systems are not properly maintained.
Both the Centers for Medicare & Medicaid Services and the Centers for Disease Control and Prevention deem it essential that hospitals, nursing homes and other relevant healthcare facilities have a water management program. The program should be effective in limiting Legionella from growing and spreading in their facility, and include Legionella testing as warranted.
An additional benefit of a comprehensive water management program is that it can have additional benefits in the control of other water-related healthcare-associated infections and pathogens including gram-negative bacteria such as Pseudomonas, Burkholderia, Stenotrophomonas, as well as nontuberculous mycobacteria.
According to the CDC, 9 out of 10 US healthcare-associated outbreaks could be prevented with effective water management.
If you manage a healthcare facility or nursing home, contact Nancrede Engineering right now about reducing your risk by creating or enhancing your Water Management Program.
---
Contact Nancrede Engineering for Legionella risk assessments and Legionella testing.